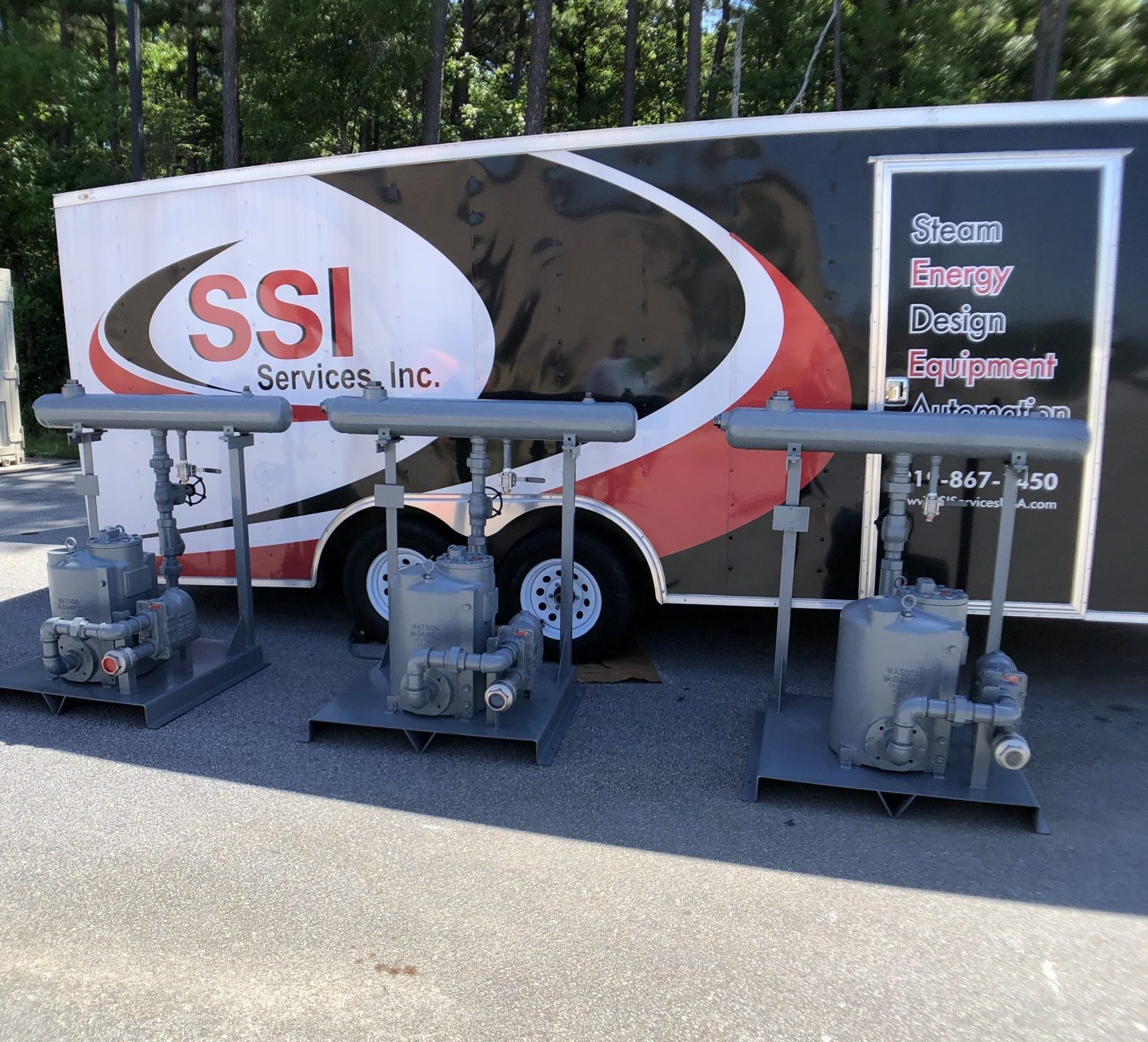 Prefabricated Packages
Condensate Recovery
Specifications
For a company to run an efficient steam system returning condensate is a major priority. The condensate returned for reuse at the boiler, significantly reduces operating cost and environmental impact of the system. SSI Services condensate packaged solutions will improve the operational efficiency of the steam using equipment, help reduce the maintenance impact of a poorly drained steam systems and reduce the carbon footprint of the facility.
Contact Us for more information on this product and to see other sizes that fit unique applications.
© Copyright 2023 SSI Services, Inc. All rights reserved.
Website crafted by HB/CO Digital.