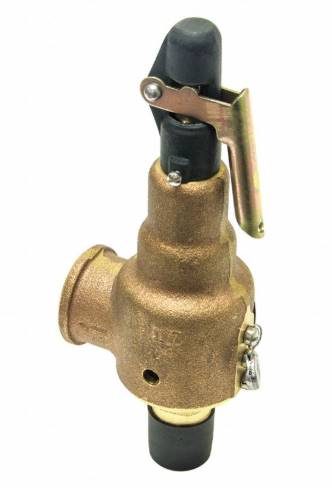 Safety Relief Valves
Safety Relief Valves
Specifications
| | |
| --- | --- |
| Size Range | ½" – 6" |
| Connections | Threaded (NPT), Socket Weld |
| Body Material | Stainless steel, Bronze, and Cast Iron |
Contact Us for more information on this product and to see other sizes that fit unique applications.
How It Works
The SVB Safety Valves are used for over-pressure protection on unfired pressure vessels in saturated steam systems. Valves are 100% factory tested and made in the USA. In the event steam pressure increases to the set point, the safety valve will "pop open" discharging steam faster than it can be produced; allowing system pressure to return to safe levels at which point the valve will close.
© Copyright 2023 SSI Services, Inc. All rights reserved.
Website crafted by HB/CO Digital.