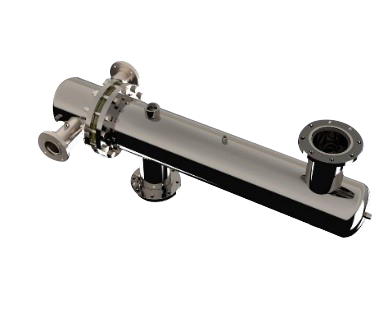 Vent Condenser
Vent Condenser
Specifications
Common Sizes and Specifications
Vent Exhaust
500 lbs/hr
Water
11 GPM
Water Temperature
60°F
Water Pressure Drop
22 PSI
Contact Us for more information on this product and to see other sizes that fit unique applications.
Typical Applications
When high pressure condensate is fed into a lower pressure flash tank, flash steam is created. This flash steam is often vented to the atmosphere. However, this vented steam is wasted energy and can be recaptured using a vent condenser. A vent condenser is a heat exchanger that uses this recaptured flash steam to capture and utilize what would otherwise be wasted energy.
SSI Services can provide our customers with a wide variety of sizes, material, and specifications on our products that may not be included in our common sizes and specifications chart. We work with our customers to provide solutions for almost any application through our unmatched customer service and support in the installation and maintenance of our products.