Prefabricated Packages
SSI Services provides a multitude of packaged heat transfer solutions engineered and designed to suit your requirements. We offer various systems for Domestic Hot Water, Hot Water Heating, process control, mixing and diverting systems and condensate return to name but a few.
Domestic Hot Water & Process Control Packages
Getting hot water instantaneously and accurately at the temperature you need requires quick response and precise control. With SSI Services extensive knowledge of thermal fluids heat transfer ensures that the packages we provide will be optimally designed to meet the demands of our customers applications.
Hot Water Heating (Building Heat)
For closed loop steam to hot water building heat applications, SSI Services can help you lower cost of ownership and reduce the environmental impact created from traditional style heating systems. Our proven thermal energy transfer and energy monitoring technology will provide a complete solution for your building environment control.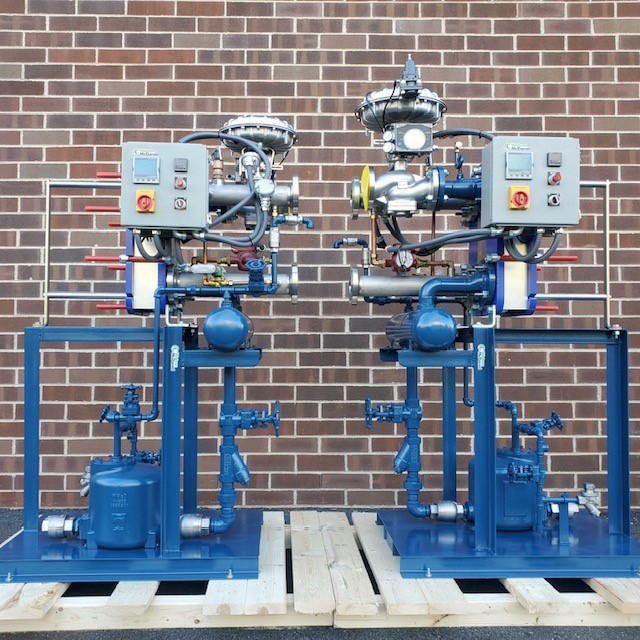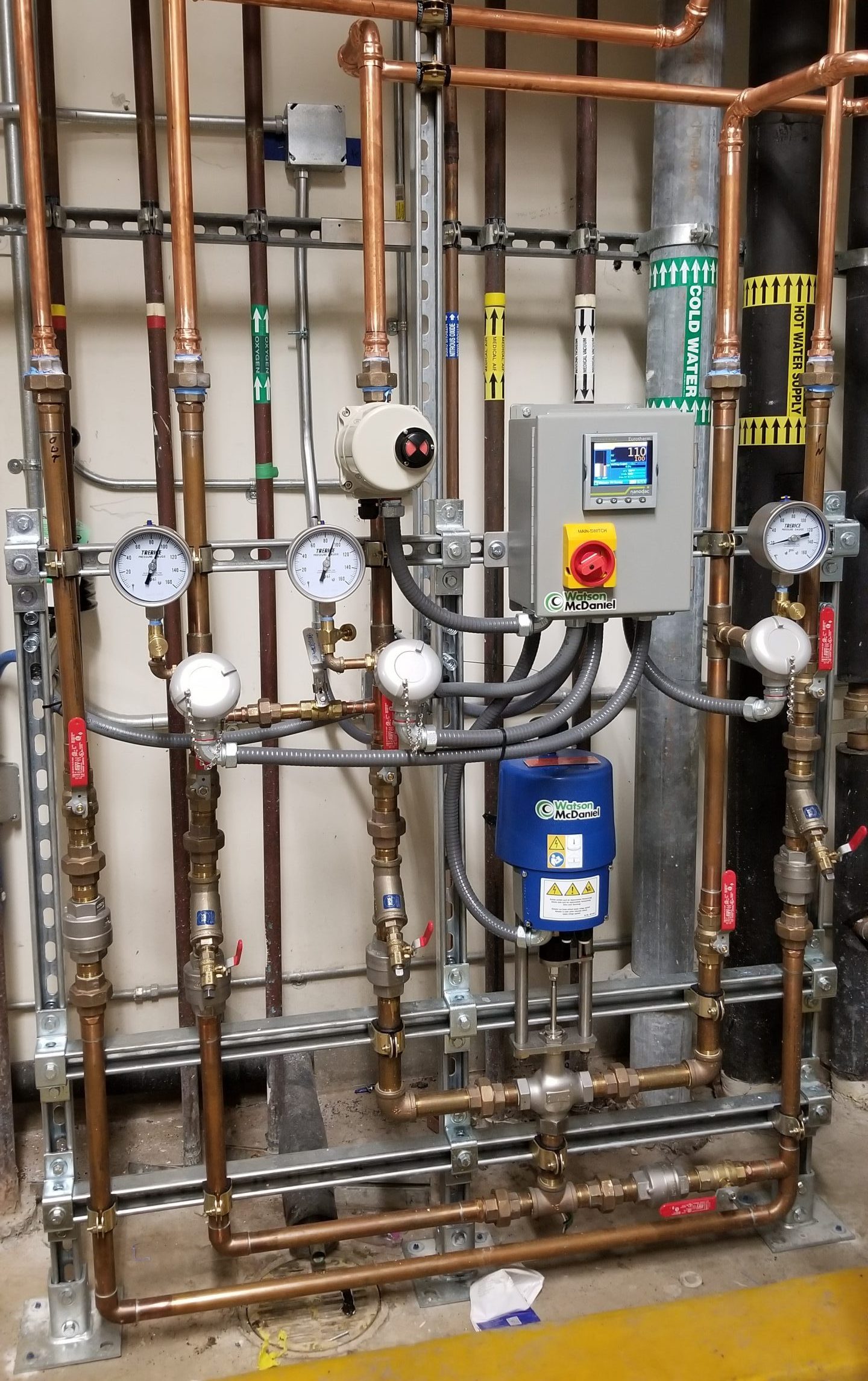 Hot Water Mixing Station
Our instantaneous water to water, skid mounted mixing station for the supply of accurate, reliable, and safe potable hot water for domestic and process applications. The factory assembled package comes complete with a NEMA 4X control panel, electronic PID controller, pneumatic or electric actuated control valves, and high limit safety shut off valve.
Controls Packages
With SSI Services extensive knowledge in the steam process industry, we will help design and construct prefabricated pressure and temperature control systems to meet the rigorous demands and expectations of industries for today and the future.
Condensate Recovery
For a company to run an efficient steam system, returning condensate is a major priority. The condensate returned for reuse at the boiler, significantly reduces operating cost and environmental impact of the system. SSI Services condensate packaged solutions will improve the operational efficiency of the steam using equipment, help reduce the maintenance impact of a poorly drained steam systems and reduce the carbon footprint of the facility.